Hi everyone! I hope your week is ending on a great note! We just got home from taking my mom out so I wanted to catch up with you all. We have had a week full of celebrations, festivals and great times.
One particularly great time was Tuesday when we had the opportunity to meet one of my favorite bands Papa Roach: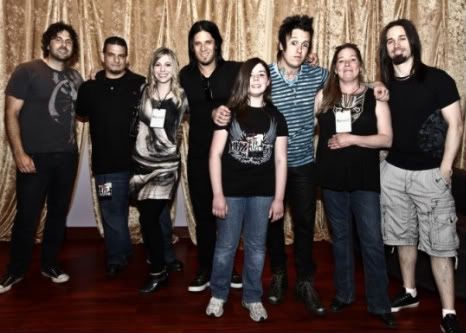 I have met many bands and sometimes as real people they do not live up to your expectations. I must say that Tony, Jerry, Jacoby and Tobin exceeded how cool and down to earth I thought they would be. Such awesome guys! And as always their show did not disappoint!
I am all tired out from the week's festivities, but I wanted to stop for a moment and say hello to everyone before I spend a restful Sunday night...well resting up for the long week ahead! :) I also wanted to say Happy Mother's Day to all to whom it applies!
Fill me in on how you celebrated!